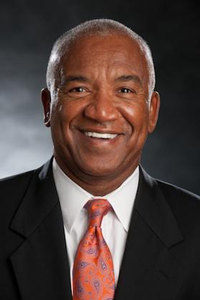 ABA is excited to host Reuben Shaffer, Vice President & Chief Diversity Officer for The Kroger Co., at the upcoming Winter 2014 HR & Labor Conference.  Mr. Shaffer will present on the success of Kroger's diversity programs and how bakers can find opportunities through implementing diversity programs.
Reuben is responsible for Kroger's Supplier Diversity initiatives and ongoing commitment to create an inclusive business culture.  He oversees comprehensive diversity initiatives for the company's 343,000 associates, who work at more than 3,600 supermarkets, convenience and jewelry stores in 31 states as well as 40 food-processing plants and 33 distribution centers.
CLICK HERE to read Reuben's bio.
CLICK HERE for more information on the next ABA HR & Labor Conference.